The v5.1 release has introduced many new time-saving enhancements to the product.  This concludes our posts of the updated User Guide.
By default in Outlook 2003 and 2007, ClearContext adds a single toolbar to the Inbox with the applications most-used functions.  Add or remove buttons from this toolbar via ClearContext > Options > UI/Toolbar.  This feature is not available in Outlook 2010.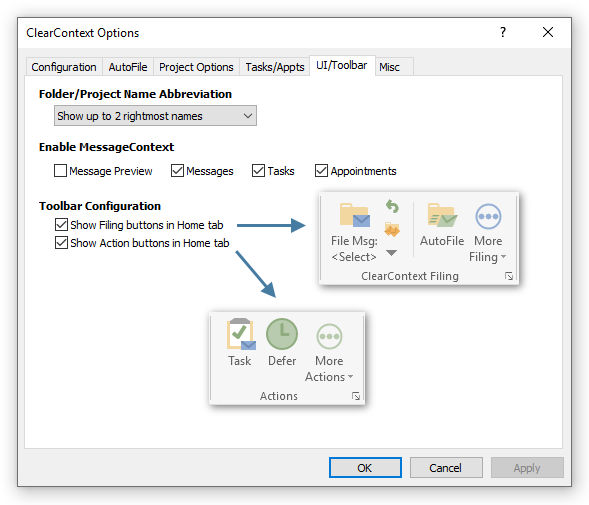 To add buttons to the toolbar, highlight the button name in the Available column and click Add.  To remove, click items in theActive column and click Remove.  Use the arrows below the Active field to change the order of the toolbar buttons.  Reset All will put the buttons back in their factory default positions.  You will need to restart Outlook for the changes to take effect.
Add a Second Toolbar
Add <START NEW TOOLBAR> to the active column to create a second toolbar.  Any items that appear in the active list below <START NEW TOOLBAR> will be placed on a second toolbar.  One caveat – the items marked "Drop Down Selector" must appear on the first toolbar.
Download a PDF of this User Guide here.