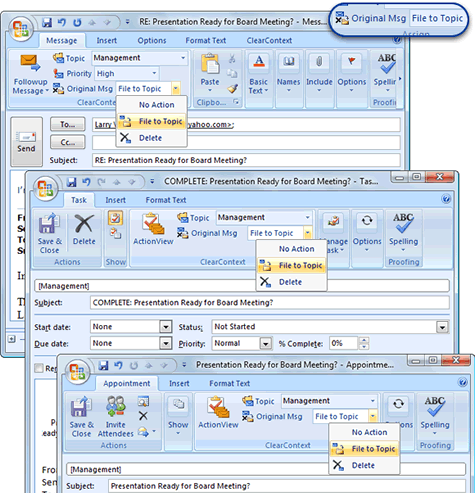 One of the features that I use literally hundreds of times a day is Original Message filing. It has become such a critical part of my workflow that I find it maddening when I try to process mail without it.
As you reply to a message or create an appointment or task from the message, set Original Message to File To Topic. As you save the new item, IMS will automatically file the original message to it's associated Topic folder. This saves an extra step when processing mail to clear the Inbox.

For more detail on this and other advanced Task and Calendar management features, see our video tutorial.