Part 2 of our IMS Pro Tips Series
ClearContext scores each incoming message on characteristics such as sender, your involvement in the conversation, and whether the email was cc'd or sent directly to you to help identify your most important messages. The Inbox appears as it should be, your most important email from your most important senders are highlighted in red, while junk mail is in gray and filtered out of the way.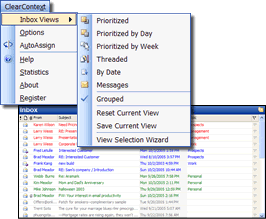 See and read your most important email first. Messages are colored, ordered, and grouped differently based on the Inbox view that you select. Run the View Selection Wizard from the Inbox Views menu to see your choices, including views that present your messages in priority order.


Clicking on an Inbox header (such as Subject or Received Date) will alter the Inbox view. At any time, if you would like to return to your selected ClearContext Inbox view, select Reset Inbox.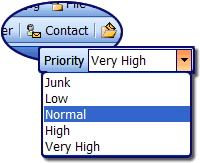 Want to ensure that your high priority email is highlighted? Select Contact to open a sender's contact record and adjust sender priority. Inbox messages will reflect the sender's importance to you.
Next Up: Task & Calendar Management